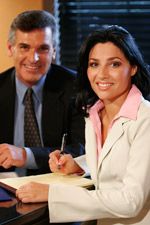 For over Twenty years, Owner Tina George Cole have built a solid reputation as one of Dallas- Ft Worth's most trusted business persons.
We are committed to providing quality service to the community. We believe that a reputation as an honest and reliable business is the recipe for success. While others seek to profit by cutting corners, or recommending unnecessary services to customers, we believe that a good reputation and consistent service will reap bigger profits in the long run. By being trustworthy,we also believe that our clients will enjoy a long term profitable business that serves the community.
Tina George Cole began studying 20 years ago and has developed a deep knowledge and understanding of running a successful enterprise.

For more information, send us a request ;on our Contact Us,

Tina@mobilefingerprintingandnotary.com

or call or text (214)994-8916 Call for a free no obligation quote!